International Adoption Procedure in Midlothian, TX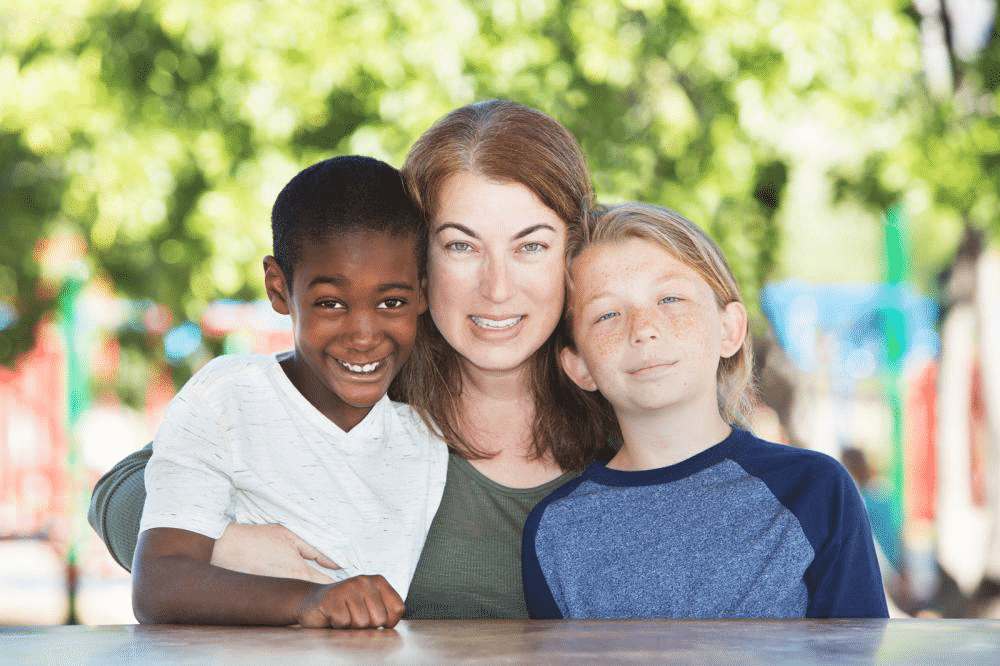 International adoption, that is, adopting a child from another country, involves contacting agencies in a country outside the United States, visiting the so-called country, and also involves a lot of paperwork.
However, this entire practice is very exciting and memorable for those who are willing to go for an international adoption procedure readily. Hiring an experienced Midlothian attorney?in Texas though, can make the entire journey even smoother.
There are a number of adoption procedures approved in the United States, including those that are done through public agencies, private agencies, as well as independently. Yet, many U.S. citizens prefer international adoptions.
Well, what could be the reason for that? Let?s find out:
Why do people choose International Adoption in Texas?
Amazingly, there are several different opinions and reasons as to why people readily choose to adopt a child from a different country. Many couples love the idea of building a transracial family and are deeply connected to a particular country?s culture. Others have a very high level of respect and for another country?s people, may be because they have ancestors from those places or may be because they themselves were brought up in that particular country.
What?s more, according to a Midlothian attorney, as people are financially stable in the US, there are a number of couples who are highly enthusiastic about adopting a child from the same state as they live in, which makes it highly competitive for others in the state to get approved as an adoptee.
Furthermore, orphaned and abandoned children in developing countries such as, Ethiopia, Nigeria, India, Taiwan, Korea, etc. who equally deserve to be loved and cared for as the children of the U.S., unfortunately, are at a greater risk of death due to malnutrition, unhygienic conditions, lack of proper shelter, etc. These children are also left uneducated due to lack of schools and institutes for poor people and are also at a greater risk of child abuse and sex trafficking.
In order to provide care, support and unconditional love to such children, many people in the U.S. take a very noble step to adopt children from another country.
Now, the question arises, what is the procedure of international adoption in Texas? And what are the laws in Midlothian, TX and the legitimate concerns one must be aware of if they are willing to adopt a child from a different country? Read on to find the answers to your questions.
Basic Requirements for International Adoption in Midlothian, TX
#1: Parent Must be 21 years old and American
In Midlothian, TX, one is allowed to apply for an international or inter country adoption to bring the child into your own country through permanent legal means. According to a proficient Midlothian attorney, the Texas statutes state that, parents must be at least 21 years of age in order to apply for the international adoption procedure legally. Also, it is imperative at least one of the prospective adoptive parents must be a U.S. citizen to help the child migrate to the U.S.
#2: Must be financially stable
Moreover, a Midlothian attorney?revealed that in order to get approved for international adoption, parents must be financially capable and must appear wealthy enough to sufficiently support the child and fulfill their basic needs, including education. Also, the entire procedure of adopting a child from a foreign land can be very costly, including the immigration and air fare expenses. Thus, prior to applying, ensure that you are monetarily stable and are capable enough to raise a child well.
#3: Your Marital Status is not important
In order to adopt a child from a foreign land, usually it is not important for you to be married. You are allowed to adopt as a single parent as long as you are fully capable and enthusiastic about giving complete care, love, and full-time commitment to the child. Even if you are divorced, your divorce will not act as an obstruction and you can adopt a child like any other married or unmarried American citizen.
Although the procedure appears to be very simple and direct, it is quite complicated in reality. The entire process consists of several steps involving a lot of paper work and legal proceedings that must be completed adequately in order to bring the child from a different country to Midlothian, TX.
It is highly recommended to hire a good Midlothian attorney?who can help you throughout the procedure. Also, capable lawyers in Midlothian?hold great experience and can help you find a good and reliable international adoption agency.
Adoption Regulations in Midlothian, TX
#1: Criminal record check
The adoption approval highly depends upon the criminal record of the prospective adoptive parents. If the applicant has committed any of the misdemeanor or felony offenses under the Texas Penal Code, their application might be cancelled straight away.
The Department of Family and Protective Services collects the entire criminal history record of the prospective adoptee to ensure the secure future of the child that may be adopted. Moreover, approval may also be denied if the adoptive parents are proven to be guilty of child abuse or neglect, physical abuse, sexual or emotional abuse as revealed by the child abuse central registry in Texas.
#2: Adoption must be through Licensed Agencies
According to the U.S. statute, one cannot advertise publicly through social media or any other public platform that they are giving away a child for adoption. Thus, only licensed adoption agencies may advertise for the services they offer. Moreover, as stated by an expert Midlothian attorney, one must not pay an unquestionable amount to the biological parents as buying or selling a baby is considered a crime in Texas.
#3: Post-adoption contact agreements
Agreement has to be made between both the parties regarding ?open? or ?closed? adoptions. In this, it is decided and agreed upon as to whether the biological parents will be allowed to meet the child after adoption or not. In international adoptions, open adoption is very unlikely as the child is brought to a different country and so, post-adoption meetings become very difficult.
However, the natural parents can remain in contact through letters, emails, and phone calls, depending upon what has been decided. For this, capable lawyers in Midlothian?can help you make the right decision which is in the best interest of both the parties as well as the child.
Steps involved in International Adoption
In Midlothian, TX, the expenses and the level of scrutiny depends upon the country you choose for adopting a child. The laws and statutes of that particular country and their relation with the United States play a great role in the entire process of the adoption.
Also, the citizens of Midlothian, TX generally have two broad categories available for them when it comes to international adoption. They can either choose a country which is part of the Hague Adoption Convention or go for a non-Hague Adoption country. However, regardless of the country they choose for adoption, they usually have to go through similar steps for international adoption in Texas.
Step # 1: Hire an expert Midlothian attorney?and look for the reliable international adoption agency
Step # 2: Undergo a home inspection
Step # 3: Send an application for USCIS
Step # 4: If the application gets approved, wait for the child placement
Step # 5: Right after adoption, get an immigrant visa for the adopted child
Step # 6: Bring your child home to Midlothian, TX
Let?s begin ? Step # 1:
You can begin the process of International adoption by contacting the most reliable and capable lawyers in Midlothian. To make the entire process seamless, hire one of the most proficient Midlothian attorneys such as those available at Hardesty Law Office?by calling at 469-336-5227.