Where There's a Will There's a Way: 5 Things to Do Before Hiring a Probate Attorney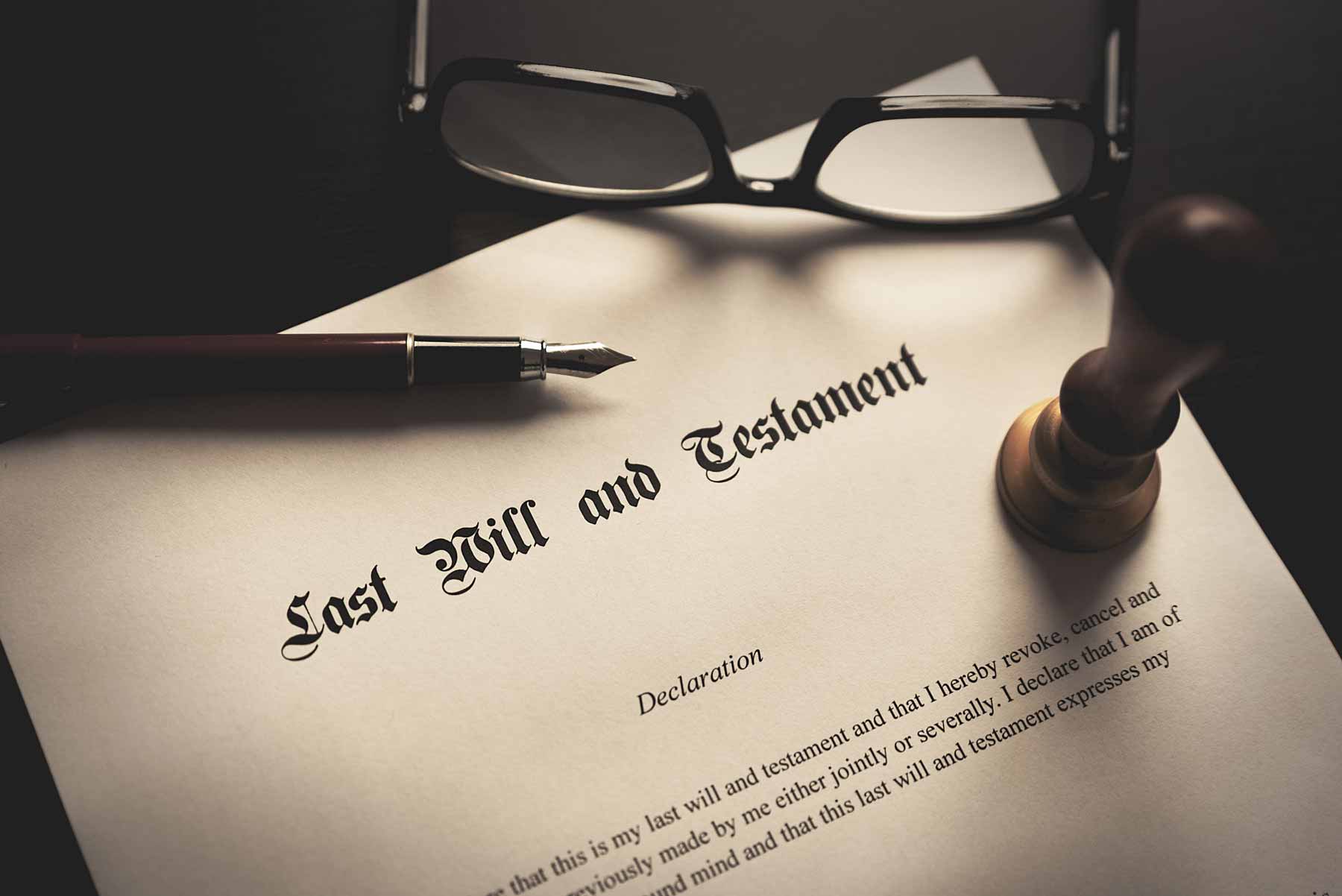 Funeral expenses. Sorting through personal possessions. Emotional healing.
Life after the death of a loved one comes with a certain set of challenges. But haggling over property or money shouldn't be one of them.
According to Forbes, over $30 trillion will be inherited in the next 30 years. And given the money-motivated culture we live in, its no wonder children and grandchildren all have their hands out — waiting for a piece of the estate pie.
Hiring a probate attorney can help avoid many of the issues associated with probating a will. It also gives ailing family members a sense of peace in their final days.
Here are five things to do when hiring a probate attorney and how it might help salvage family ties.
1. Choose an Estate Planning and Probate Attorney Based on Your Situation
Having an estate plan in place is the first step.
No two wills or estates are exactly the same. Everyone's wishes are different. And everyone places value on different things.
Some people leave property, money, and other valuables to family and friends. While others have more specific requests. Depending on your age, you may need to choose legal guardians for your children in your will.
Find an estate planning and probate attorney that specializes in your type of estate planning. Some lawyers are highly skilled in handling large sums of money or real estate. If you own a family home or business, this type of estate planning and probate lawyer is best.
Many people make the mistake of hiring an attorney who does estate planning and probate "on the side". Avoid this whenever possible.
After all, you wouldn't hire a dentist who performs cosmetic surgery on the weekends. And you shouldn't hire an attorney who just dabbles in estate planning. Find a probate attorney experienced in your type of circumstance.
2. Are They Sympathetic to Your Needs?
Like any other business, an estate planning and probate attorney is providing a service that you're paying for. But probating a will is about more than just the money side of things.
Find an attorney who is sympathetic, available, and compassionate. If you're dealing with a probate attorney, it means you're also dealing with the loss of a loved one.
Emotions are running high. You need a probate attorney who can patiently answer your countless questions without annoyance. Signs that your probate lawyer may not be the best-fit include:
Unanswered?phone calls and questions
Making rushed decisions
Not explaining the details of the process
Unavailable
Insensitive to your situation
A quality probate attorney will exhibit the following characteristics:
Sympathetic to your needs and your recent loss
Explains the probate process in detail
Available to answer questions
Doesn't take sides in the probate process
Forthcoming with all information
Use your gut instinct when choosing an estate probate attorney. While getting through the probate process should be swift and smooth, it shouldn't be rushed. Don't be afraid to interview several lawyers before making a final decision.
3. Collect All Necessary Paperwork
The probate process doesn't fall squarely on the shoulders of the attorney. You need to bring important and necessary information to the table.
The more organized and prepared you are, the smoother the process will go. This holds true for both before and after the probate process.
If you've been named the executor of the will and are entering the probate process, bring these documents to your first meeting:
Copies of the death certificate
Last will and testament and any codicils
Bank statements and other financial documents
A list of your loved one's assets
A list of the names, addresses, and contact information for individuals named in the will
You may not have all of this information readily available for your first meeting, and that's okay. But the more information you can collect, the fewer questions your probate lawyer will have.
4. Be Realistic About Potential Family Resistance
Family drama is all too common during the probate process. Even the most detailed wills are questioned and picked apart based on greed or entitlement.
Do you have a strained relationship with your siblings? Did your?loved one leave all of their most valued possessions to a single family member?
If you sense there's trouble ahead when it comes to carrying out your loved one's wishes, you're probably right. Sharing this information with the probate attorney is essential.
While you can't prevent family members from contesting the will, knowing you may meet resistance can help both you and the probate lawyer prepare. You can collect additional documents that support what's already outlined in the will.
The executor of the will (if it's you) is responsible for distributing property, money, and assets according to the wishes of the deceased. But they're also responsible for paying off any debts and creditors of the deceased. This can be a stressful position.
Being named as the executor means the deceased trusted you with carrying out their final wishes. But don't be surprised if this puts you in a compromising position with other family members.
5. Understand What Probate Is and If You Can Avoid It
Most people believe that probate is inevitable following the death of a loved one. But this isn't always the case.
Probate is the legal distribution and transfer of assets following someone's death. And is often used when a person owns property or real estate only listed in their name.
Even if their will leaves the property to a family member, legal steps are required to carry out this inheritance. Probate is common when handling large, complex estates that include property, large sums of money, or multiple assets.
If your loved one created a simple will leaving mostly possessions to family and friends, probate may not be necessary. Avoiding probate means the following:
The ability to keep the proceedings private and out of the court system
Less legal fees and taxes
A more speedy and less complex settlement of the will
A reputable attorney will advise you on whether or not the will in question needs to be probated.
Handle Your Loved One's Estate With Ease
Handling the death of a loved one is difficult in and of itself. When you add carrying out their final wishes to the mix, it can be emotionally draining.
Hiring a probate attorney can help ease your mind during this difficult time. Finding the right lawyer means the difference between easy probate and a long, drawn-out process.
Still have questions about the right service for your situation? Contact us today and let us help you during this difficult time.